Bartender + Server
This job is no longer accepting applications.
Deliver a consistently high level of customer service to each client and maintain a safe environment by identifying problem clients and having them removed
Keep bar area clean in accordance with the company's guidelines as well as the requirements of the local health department
Maintain an accurate cash drawer throughout the night and be able to account for any and all discrepancies in the final drawer tally
Mix all drinks based on the serving sizes as outlined in the company manual to keep drink costs at a minimum
Develop an efficient work pace that keeps the customers at the bar and in the dining room satisfied at all times
Must be able to lift 20-pound boxes and stand for an 8-hour shift
Strong customer service and interpersonal communications skills required
Part-time hours: 40 per week
Job Types: Full-time, Part-time
Salary: $16.00-$18.00 per hour
Additional pay:
Benefits:
Work remotely:
Apply
Your application has been successfully submitted.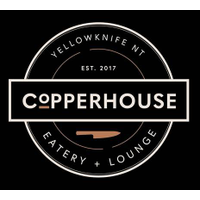 Its not just about the food, its about the experience.